Lastuvka, Lastuvka, Liska & Sumpich
Lastuvka, Lastuvka, Liska & Sumpich 2018

Motyli a housenky stredni Evropy V. Drobni motyli I.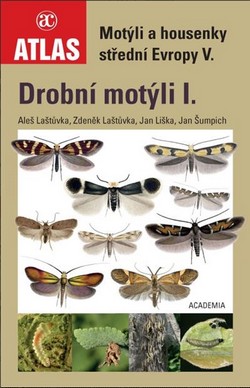 Fifth volume of this well illustrated field guide to the moths of central Europe. This volume - being the first of two to cover the micromoths, illustrates all species of the families covered (about half the total Microlepidoptera of the area, with Gelechiidae, Tortricidae, Pyralidae, Crambidae and Pterophoridae etc to be covered in the second part) from the Czech Republic and Slovakia. Additional species from neighbouring countries are mentioned but not necessarily illustrated. 532 Pages, Hardcover.Text Czech.