Böcher et al.
Böcher et al. 2015

The Greenland Entomofauna. An Identification Manual of Insects, Spiders and their Allies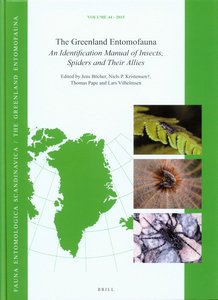 Reihe: Fauna Entomologica Scandinavica, Band: 44
HerausgeberInnen: Jens Böcher, N.P. Kristensen, Thomas Pape, und Lars Vilhelmsen
In The Greenland Entomofauna an international team of 64 taxonomic specialists provide for the first time a richly illustrated guide to the identification of the ˜1200 species of Hexapods/Insects, Arachnids and Myriapods so far known to occur in the country.