Kononenko V
Kononenko V 2005

Noctuidae Sibiricae. Vol. 1. An annotated check list of the Noctuidae (s. l.) (Insecta, Lepidoptera) of the Asian part of Russia and the Ural Region.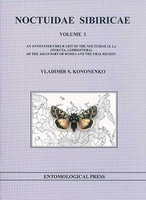 24 x 17 cm. Softcover. 243 pp. Volume I contains the full list of Noctuidae of Sibiria, not previously available, and thoroughly commented.
Kononenko V 2016

Noctuoidea Sibiricae Part 3. Noctuidae: Cucullinae - Nocuinae part.-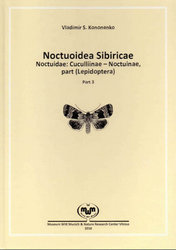 Proc. Mus. Witt Vol.5 (3), 497 pp, 19 colour plates, 166 b/w plates genitalias, 498 maps.